THE WORLD IS MOVING TO WPC, IT'S TIME YOU DID TOO...
WPC is today a popular choice of material, thanks to it's inherent characteristics of natural wood aesthetics combined with the tenacity to endure harsh outdoor conditions. This results in a lifespan unusual for natural wood, even with regular maintenance. Everwood is a pioneer in WPC with a vision to lead the industry and continually set benchmarks with uncompromised quality and unmatched product features. 'No compromises', is our ethos, and that's how we offer superlative products to stay well ahead of competition. Everwood has grown based on a philosophy of product innovation and the ability to offer a range of profiles that complement design development for multiple applications. We take great pride in helping you choose Everwood as an alternative of genuine value, from the usual choices to create lasting beautiful outdoor spaces.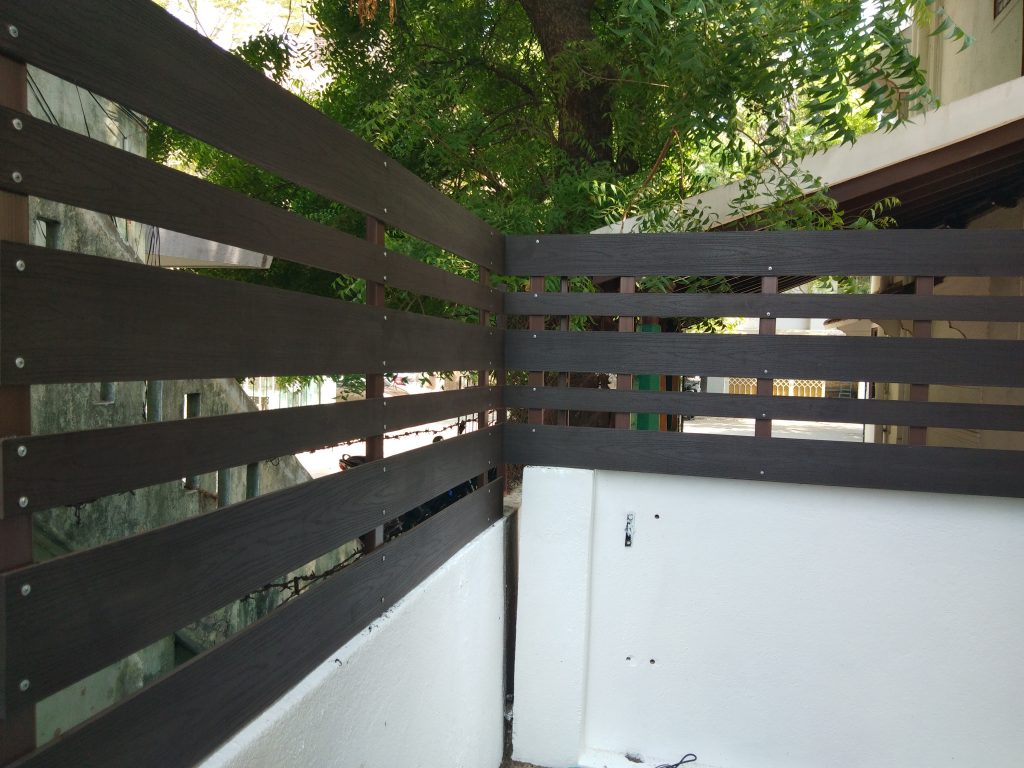 Everwood's range of application based low maintenance decking is suitable for every need. Elegant colours, combined with different surface finishes, results in an unmatched choice for different conditions that look great and will stay that way. High performance, low on maintenance, Everwood reversible deck planks are fitted to an aluminium framework with concealed fixtures, offering barefoot safe anti-skid surfaces.
#30, Tonakela Camp Rd, Vivekananda Nagar, Annanur, REDDIPALAYAM, Chennai - 600 077.

We are specialist in the designing, fabrication and installation of iron, steel and metal work for the residential and commercial properties. We are also manufacturing grills which are motorised so that they can be operated by the remote itself. Further, we also produce polycarbonate sheets with varying colours which may suite your taste..